Woo mama it's been a long time now haven't it? I've been eextreemely busy at film & tv school. We've done music videos, a live internet broadcast, writing scripts and whole bunch of other stuff. Working pretty much non-stop and over the weekends. But I'm having a blast so it's all good!
Now yesterday I finally had some time over so I decided to finish a long overdue film list and here it is!
As usual it can also be found here:
http://blindekillen.wordpress.com
Enjoy!
--------------------------------------
Contagion
Let's start off with a movie that seems to be trying it's best to make you paaaraaanoid about germs and frankly just being around other filthy people. It stars Matt Damon with a whole bunch of other big stars. I think he plays some sort of journalist which is trying to do, uh, something, while a deadly plague spreads around the world. He's either trying to get the truth out or stopping the plague, I'm not sure. But the movie looks solid and serious enough. I'm a sucker for plague movies so this is high on the list.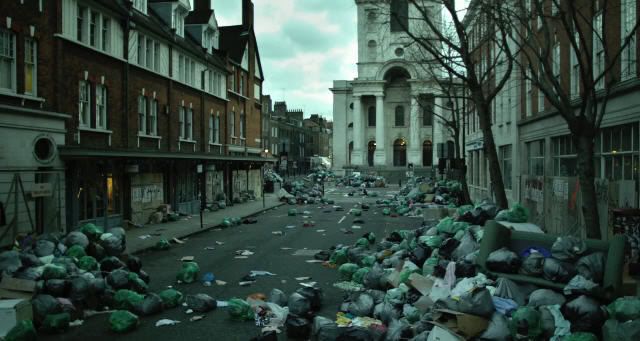 Trailer.
In Time
And here's the latest sci-fi movie by Gattaca writer/director Andrew Niccol. Besides Gattaca (which I love) he's the writer of the Truman Show and the guy behind Lord of War so he's steadily becoming one of my favourite filmmakers. In Time takes place in a future where humanity has reached immortality. Instead of money the currency of this world is more years on your life. If you run out years you die but if you're rich you can in theory live forever. It looks a bit more like an action unlike his other movies but that could just be the trailer.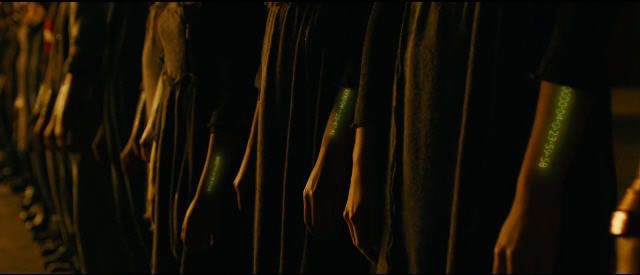 Trailer.
Carre Blanc
I'm not sure what this movie is about but it looks amazing! It's from France and it seems to be some sort of surreal dystopia with touches of absurdism. The music and the visual are gorgeous and it's getting great reviews. There's so many memorable shots in the trailer making me all giddy for this movie.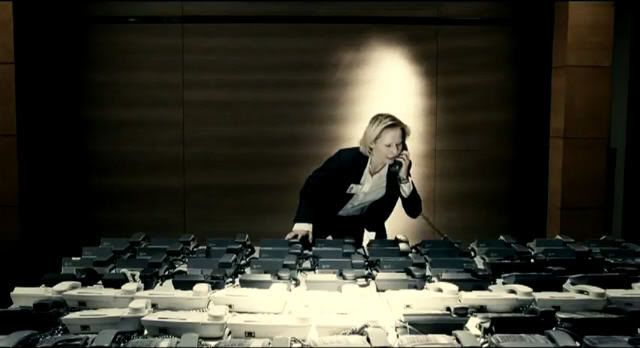 Trailer.
Skull World
I've started to get more and more into documentaries recently and here's one that looks pretty entertaining. It seems to be equally about this really creative and interesting person aswell as this sort of hilarious event he's created called box wars. People dress up in homemade armour made out of carton and fight eachother with carton weapons until one of contestants suit is destroyed. The documentary seems to have some great humour and the main guy they follow seems hilariously eccentric.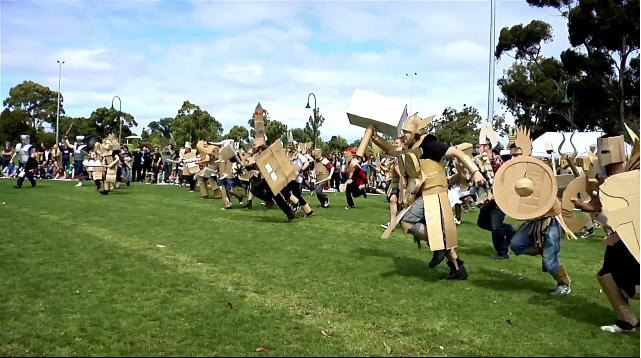 Trailer.
Le Magasin Des Suicides
Another french movie here only this one is animated so it might be dubbed to english (the trailer is in english). It's about this city where everyone is so depressed and suicidal that business is booming for the local suicide shop where you can buy weapons and whatnot to kill yourself with. Everything seems to be going well for the shop until an annoyingly happy and cute baby is born in the city.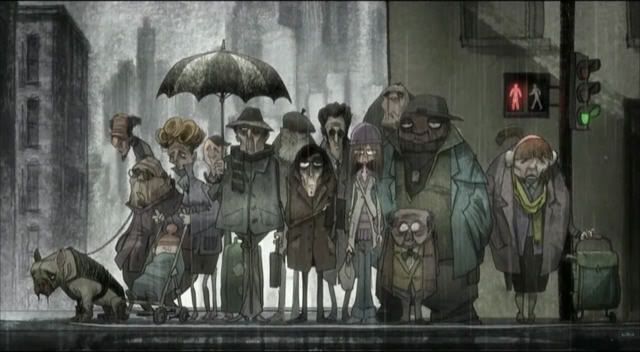 Trailer.
Die Kommenden Tage (The Coming Days)
Here's a really interesting german near future dystopia. Society seems to be disintegrating with violence spreading. As I don't know german I'm not sure what the actual status is with the world but everything looks suitably futuristic and bleak. It all reminds me of Children of Men which is always good.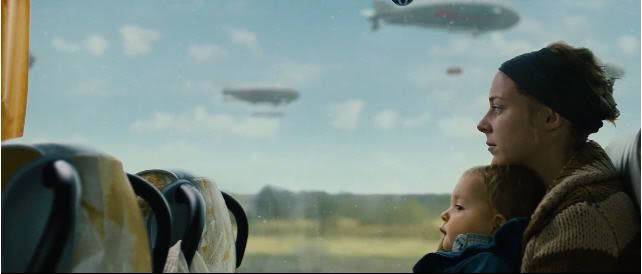 Trailer.
Portable Life
I'm not sure what the exact plot is of this movie but the practically dialogue-less trailer manages to catch your interest with great use of music and interesting visuals. It all just seems to have this great mood about it. Also it's always nice to see Rutger Hauer in stuff.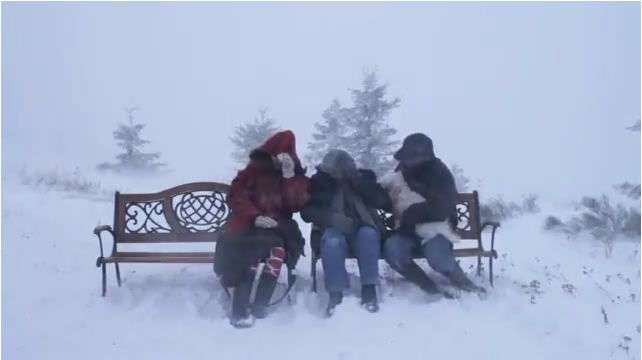 Trailer.
John Carter
And now something a bit less deep but still great! It's the movie adaptation of the classic sci-fi/fantasy books series John Carter of Mars. It's Wall-E director Andrew Stantons first live action movie and while the Mars in the movie might not really look Mars-y enough it still looks solid and fun. There's some talented people behind this so let's hope they don't dissapoint.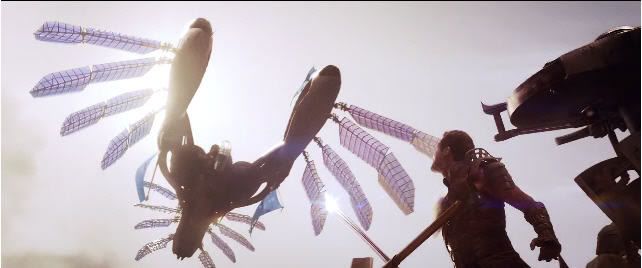 Trailer.
Restless
I've only seen a handfull of Gus Van Sants movies but they've all been interesting and worth watching. This latest one seems to be a kind of offbeat humorous romantic tragedy about death. It follows the growing relationship between a dying girl and a death-obsessed guy whose only friend is the ghost of a dead japanese kamikaze pilot. This movie will probably break your heart but it will hopefully break it gloriously.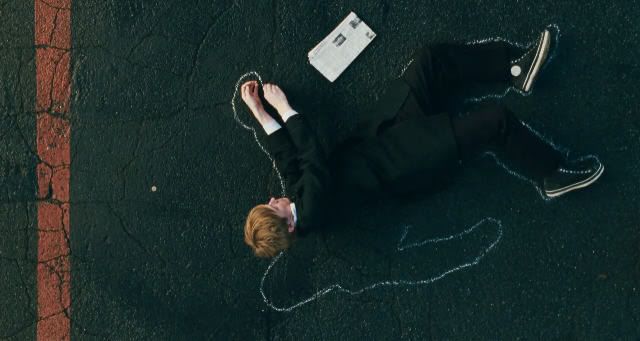 Trailer.
The Ambassador
Another documentary here and this one looks insane. It's from Denmark and follows the director who has managed to buy himself a diplomatic title in some African state and tries to see what he can get away with it. It looks hilarious but also kind of depressing showing how terrible deep the corruption runs in certain parts of Africa.
Trailer.
The Avengers
But here's something entirely different! Grown men and women in colorful spandex beating the crap out of bad guys. It's what all the most recent Marvel superhero movies has been building up to these past years. The ultimate team-up of the Hulk, Iron Man, Captain America and a bunch of others. All directed with the steady hand by living god/Buffy creator Joss Whedon. If there's one person able to make this work it's him. I'm not much of a superhero fan but I really want to see this.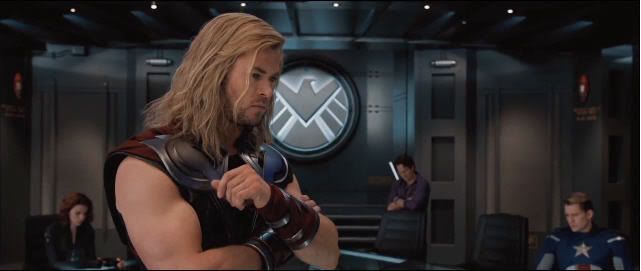 Trailer.
The Future
And now finally here's another low-key comedy drama by quirky artist Miranda July. I absolutely loved her previous debut movie Me and You and Everyone We Know and this looks similar but still different enough to be interesting. It seems to be having quite a lot of fantastical and surreal stuff with it all being narrated by a cat for example. If it's just half as good as her previous movie this will be fantastic!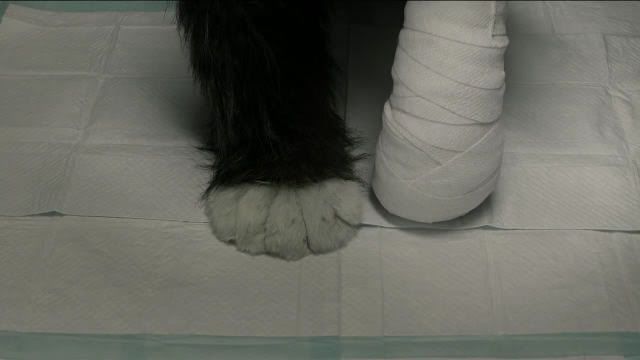 Trailer.