This first part of the year has been an awful movie year. The only new movies I've really enjoyed is probably Inglorious Basterds and District 9 and the fact that I saw both this past week really shows how crappy the year has been in movies.
But fear not! The future looks mighty fine, as you will see from this following list of movies I really really real... damn, that really isn't a catchy title for these lists. I guess I didn't expect this to become regular thing.. Oh well.
GET TO DA LIST!!!
Fantastic Mr. Fox
This is Wes Andersons latest movie, and everybody loves Wes Anderson right? Life Aquatic is one of my favourite comedies ever and I've enjoyed every movie he's made. This one is based on a Roal Dahl book I know nothing about and it's stop-motion animated. It has this kinda of scruffy look to it which I love.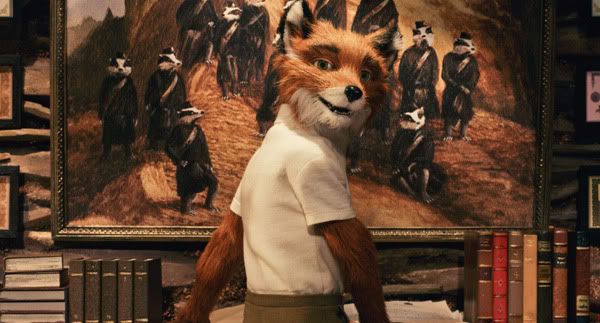 http://www.youtube.com/watch?v=n2igjYFojUo
Solomon Kane
I haven't read the books but a story about hyper-religious puritan slayer of evil monsters set in the 1600's sounds like a hoot. It looks a bit like Van Helsing which isn't a good sign but I guess Van Helsing stole his look from this. Rumours say it's pretty great so I'm in!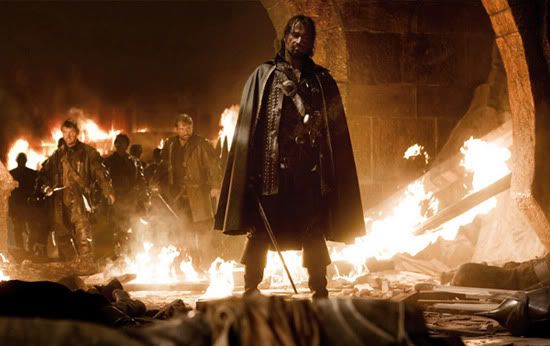 http://www.traileraddict.com/trailer/solomon-kane/trailer
The Book of Eli
I have mentioned I love post-apocalyptiv stories right? I even post news some times at pamedia.com, the friendliest post-apocalyptic site on the net (you're all invited!). Anyway, this post-apocalyptic movie starring Denzel Washington and Gary "made-of-awesome" Oldman is about this guy (Denzel) trying to protect some mysterious book which can save humanity (please don't be the bible, please!). Gary Oldman does what he does best and plays the bad guy.
http://www.youtube.com/watch?v=wSfFkVrmEkA
Mr. Nobody
Now this looks like an interesting movie. I think it's from Belgium but it seems to be in english. I'm not entirely sure about the plot but I think it's about this guy who is the oldest living person in a future where everyone is immortal. The movie will be about him telling the story of his life, but as he's telling it he starts changing facts, exploring how his life might have beeen if he'd done different choices. It seems really quirky and beautiful. Hopefully we'll have another Eternal Sunshine of the Spotless Mind here.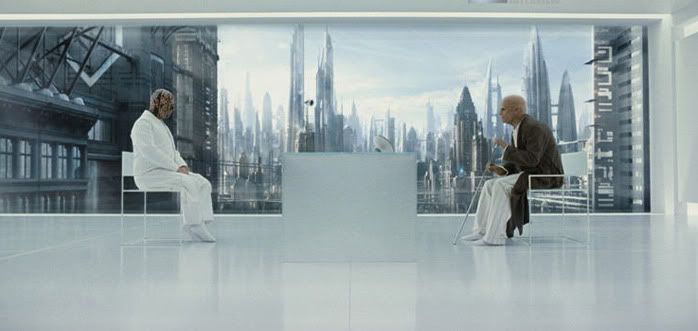 http://www.youtube.com/watch?v=XVQLPK_iHPM
Infestation
Now this just seems like insane fun. Giant bugs attack a town and hilarity ensues. I actually think this was aired on the SyFylis Channel this august but it should be pretty good I've heard. It looks hilarious from the trailer anyway.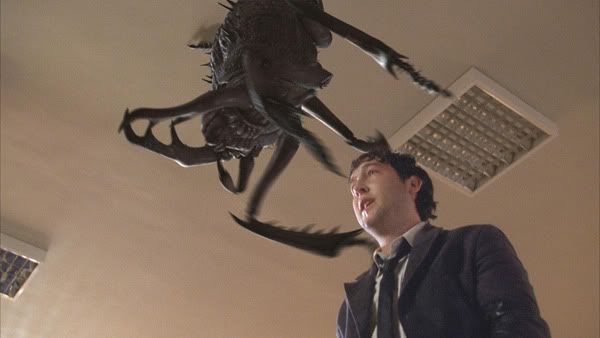 http://www.youtube.com/watch?v=XTvKpx_x1Bw
Tron Legacy
Man, I haven't seen Tron since i was very little. I remember thinking it was really weird and wild. This sequel seems really solid and Jeff Bridges even returns and is apparently evil this time. And imagine, all of this is actually going on in all of our computers and video games right now! Amazing.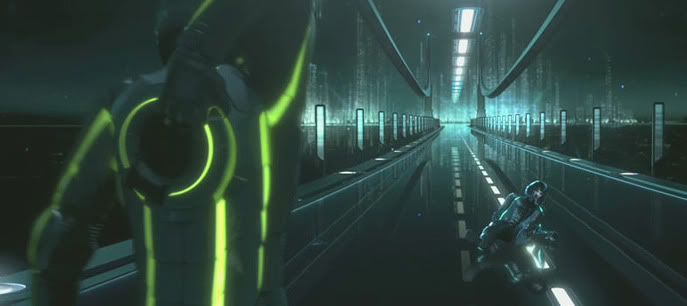 http://www.youtube.com/watch?v=1AwvuirSEAA
Sherlock Holmes
Say what? Guy Ritchie is doing a Sherlock Holmes action comedy? And it actually looks like a lot of fun? No way.
http://www.youtube.com/watch?v=QUQbmFAE5WI
Kim-ssi-pyo-ryoo-gi / Castaway on the Moon
South-Korea is really churning out a crapload of good movies these days aren't they? Like this absurdist-comedy about a business man getting trapped on an island in the middle of a city after a failed suicide-attempt. No one notices him there and he has to survive on the island like some kind of bizarro-Crusoe. The stills I have seen from this looks stunning and I love the whole concept. (even though it reminds me of that JG Ballard book I've been meaning to read)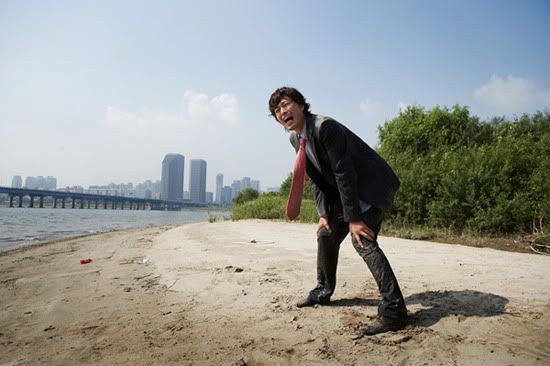 http://www.youtube.com/watch?v=QrGvhwwWP8Q
Adás / Transmission
This post-apocalypt(-ish) movie from Hungary is about people suffering from withdrawal symptoms after all the screens and means of telecommunication have inexplicably stopped working. It looks damn fascinating.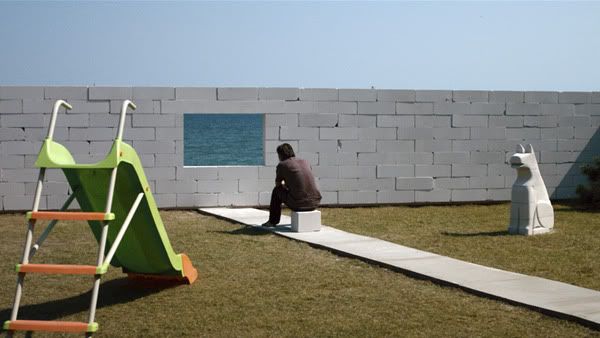 http://www.youtube.com/watch?v=20OWhcp-8BM
http://vids.myspace.com/index.cfm?fuseaction=vids.individual&videoid=51428672
The Pack
The french has really started making great and interesting horror movies lately. While this french movie about a family getting attacked by mutants didn't seem that special.. until I saw this still of the mutants and now i can't wait. That is just a really cool monster.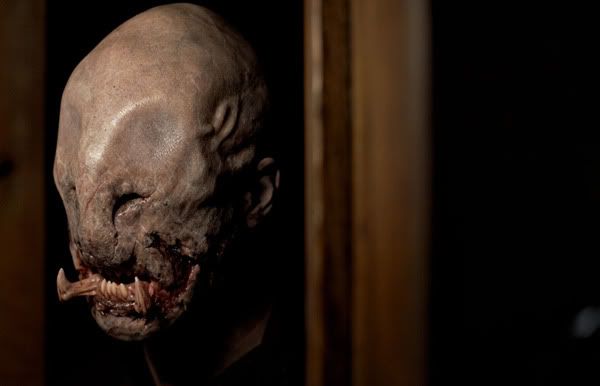 No trailer yet.. ;(
Les Derniers Jours Du Monde / This Is The End
Another french movie. It's about this guy trying to get to the love of his life before the world ends. While I'm a big fan of post-apocalyptic movies I really love these movies set just before the end too. Especially if there is no way of escaping it and you know everyone will die att the end. It creates some really fascinating drama.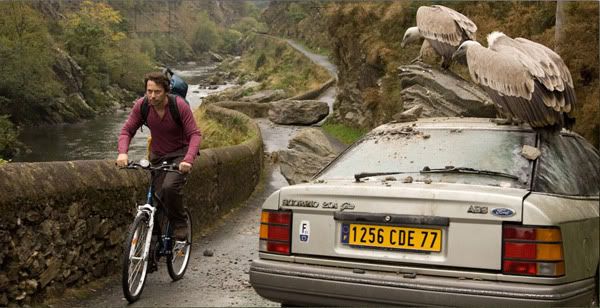 http://www.youtube.com/watch?v=te4chW9OkgE
Shinboru / Symbol
And finally, I have no idea what this japanese movie is about but it looks like pure insanity. It seems to be about this guy stuck in some kind of white room and things just start getting surreal. And there's a guy barking like a dog or something... I really have no idea what's going on. (and I really need to get around to watching the directors previous movie Big Man Japan which is a mockumentary about this guy battling giant monsters in Tokyo)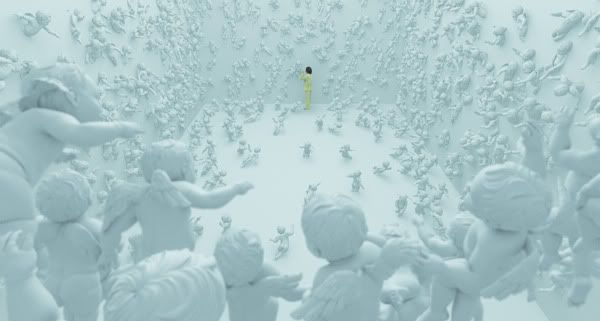 http://www.youtube.com/watch?v=iUSxF3R8zYA
http://www.youtube.com/watch?v=nnqIhrmS0iI
http://www.youtube.com/watch?v=UAO52xo46LE
Only 50 or so days left now until I'm off on my own personal expedition to Russia, Asia and Asutralia. I'm hoping to do a couple more of these posts about stuff I find cool before I go. I've had a couple of different ideas for posts. We'll just have to see.