I've had an amazing three week vacation..
Road trip to Copenhagen, Denmark to see Gogol Bordello. (first week)
The car was gone the first day so we went to the police who knew nothing of it. We assumed the car got stolen. We didn't let that dampen the mood and managed to have a fantastic time in Denmark getting drunk at amusement parks and getting rides by strangers to Christiania in the middle of the night.
After we had returned home by train on friday the danish police called and it turned out they had indeed towed the car away so Marcus who was the owner had to go back and pay fines and stuff.
Fucking danish.
Arvika Music Festival (second week)
We got there on tuesday and went home on Sunday. I felt absolutely terrible the first three days or so (probably due to the tonsilectomy i did a bit over a month ago) and had a pretty crappy time. But eventually I ate a whole bunch of fruits and I felt alot better. The rest of the festival was amazing madness (even though i missed pretty much all the bands I wanted to see).
Short 3-day visit to Berlin (third/this week)
I just got back from this trip last night and I had such a great time. I went there visiting my two friends Jessica and Cajsa. Unfortunately Cajsa was working every day but I got to spend a lot of time with Jessica who guided me around the city for cool stuff to take photos of. I borrowed a bike and we went around all over and I took these photos: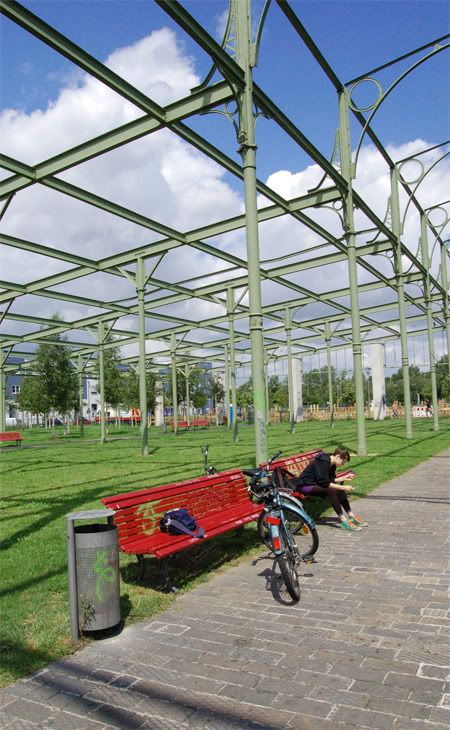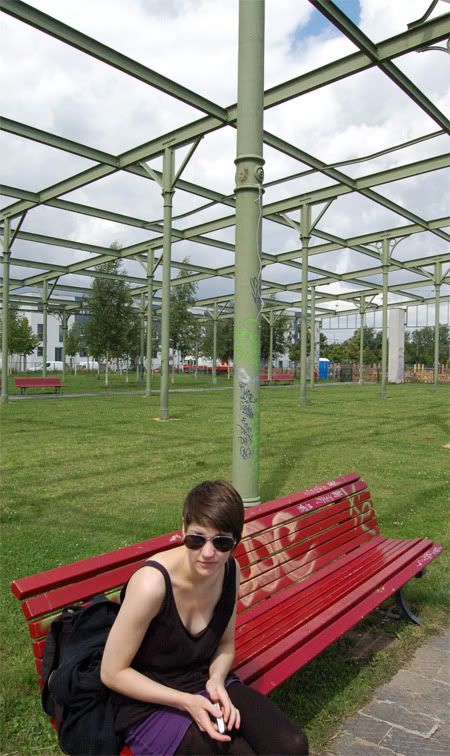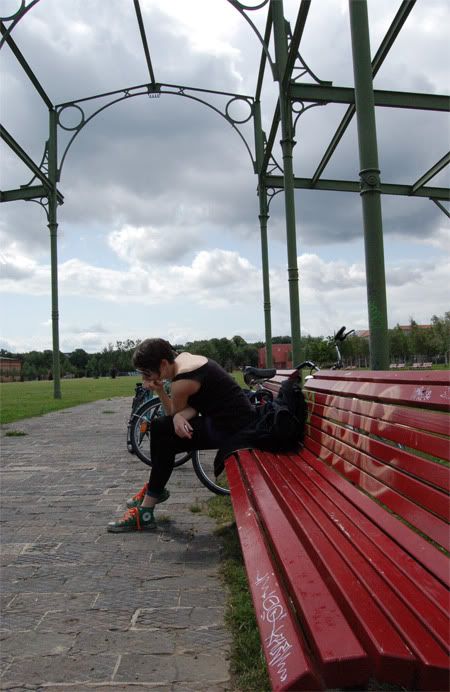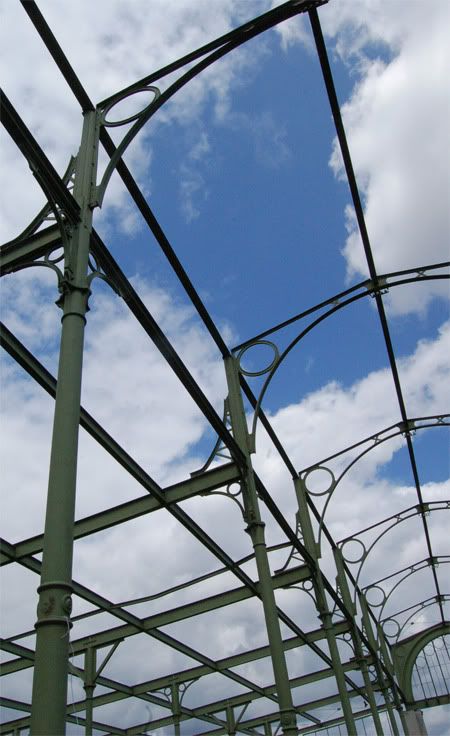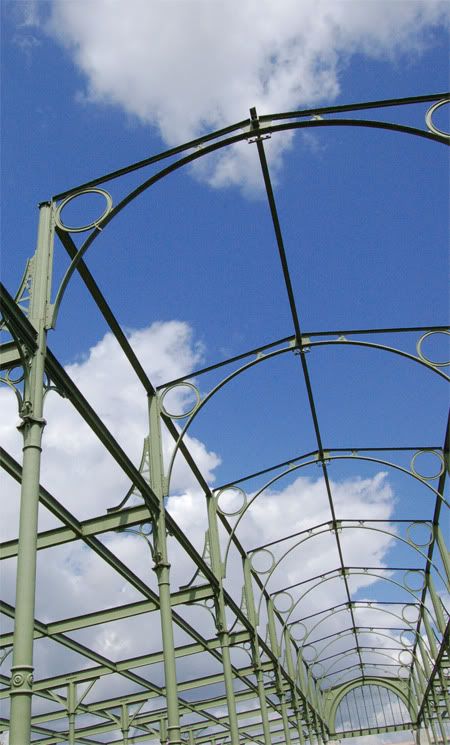 Jessica in front of an abandoned building. Unfortunately we were stricken with hunger and then forgot to enter the building after we had eaten. :S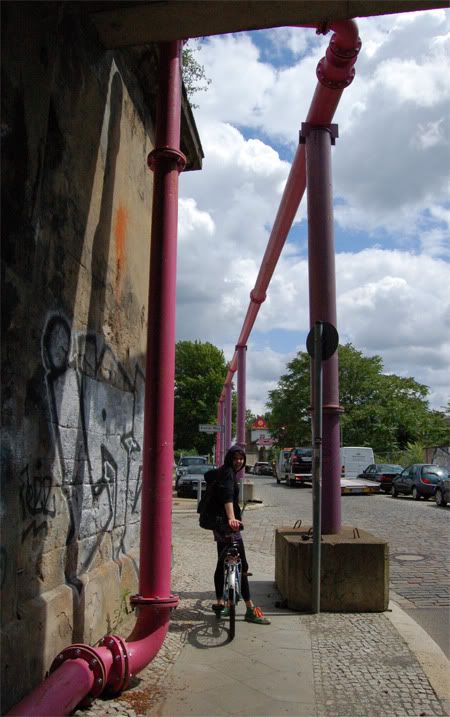 Another abandoned building.. But it was impossible to get in during the day. ;/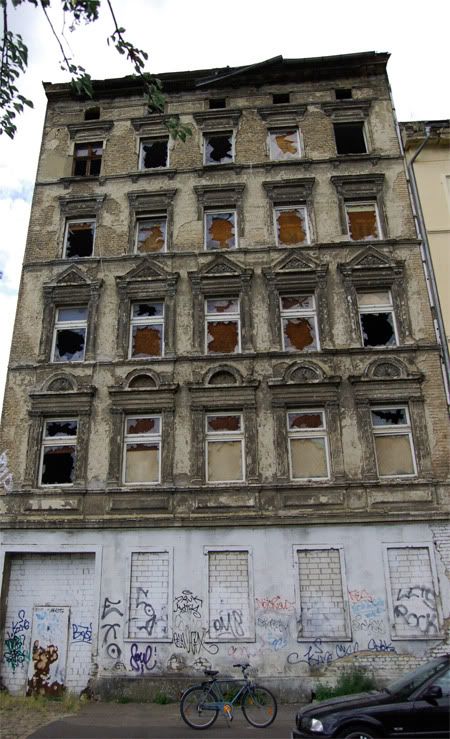 Berlin is a paradise for urban explorers.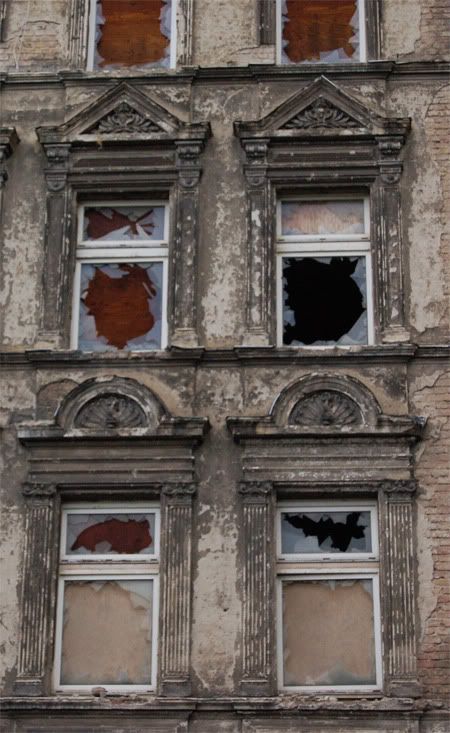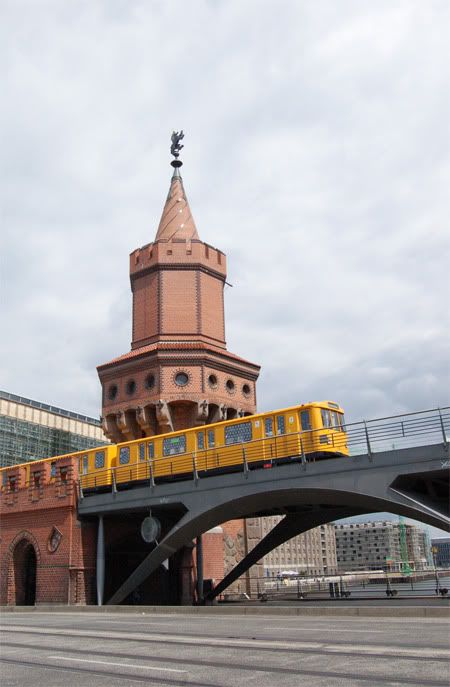 I thought the piece on the sign was pretty impressive just for its location.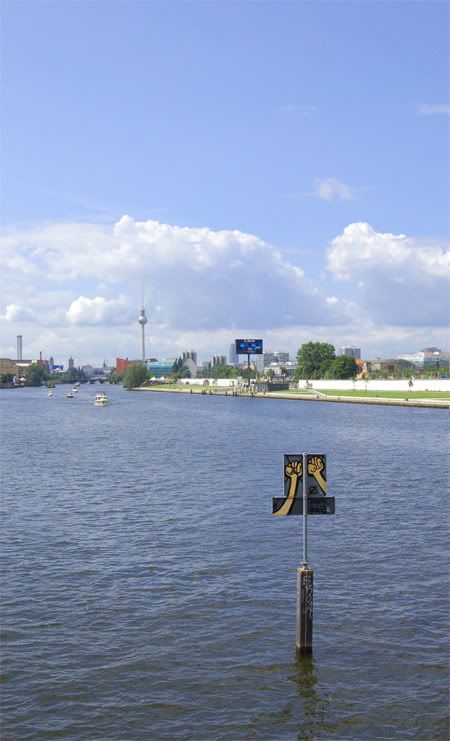 An artist painting on the Berlin wall.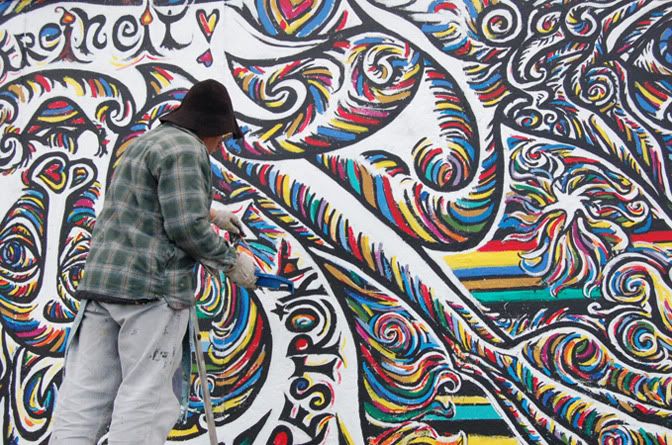 And on the last day we got sporadic moments of intense rain (and city photos with rain in should always be in black & white).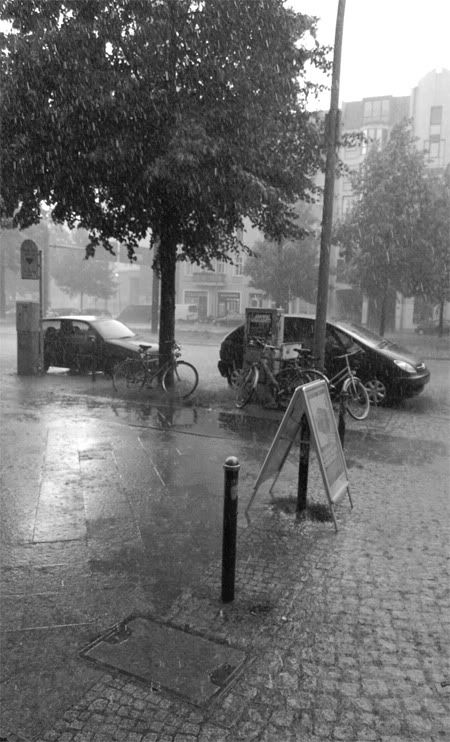 And on monday I have to be back at work again.
-sigh-