Today starts my summer vacation!! Woo! Or it really started last friday as midsummer is a national holiday here.. but my three weeks off from work starts today. Woo! :D
- Tommorow I'm going on a 4-day road-trip to see
Gogol Bordello
play in Copenhagen, Denmark! Rockocalypse guarenteed!
- Then on monday next week I'm going to the Arvika Music Festival for a week. A couple of the bands that are playing are;
Nine Inch Nails, Mars Volta, Eagles of Death Metal, Röyksopp, Korn, Fever Ray
and many many more.
- And then I'll rest up on sunday-tuesday and then fly over to Berlin for three days.
My vacation is planned to the extreme! Woo!
After that I'll start working again. But only for 1.5 months.. then I'll have nothing but time and money to spend on months and months of traveling. This year is shaping up pretty nicely I think. :)
A strip...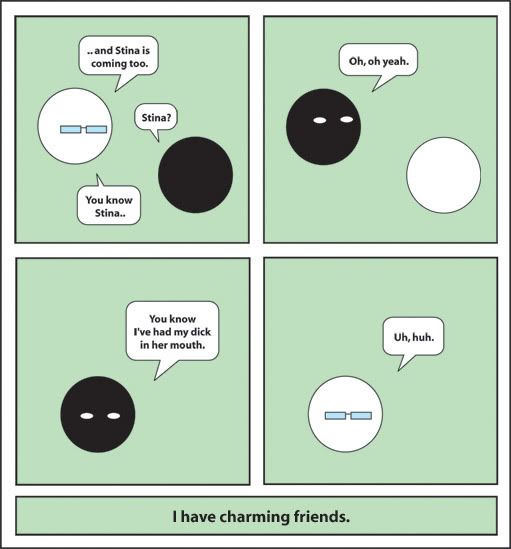 Just to clear things up, this Stina (who is actually named something else) is just a friend so there's no real drama going on here.
I just found the randomness amusing.