I'm not sure I've mentioned it but for almost a year now I've been suffering from sleep apnea.. it means you stop breathing while you sleep. This really messes up your, well sleep, and you're pretty much tired all the time. The stress on your body from suffocating on a regularly basis also increases your chances of getting a heart-attack or stroke in the future.
So two days ago I finally did an operation removing my tonsils and parts of my throat to clear up my airways or something.
The operation took about an hour and I got to spend an hilarious night at the hospital getting tubes yanked in and out of my private most special orifice to release large amounts of previously delicious liquids.
Good times.
Anyway, I had heard so damn much about how horrible I would feel afterwards and was preparing for a terrible two weeks of recovery. But now afterwards I'm not feeling particularly bad at all. Sure my throat hurts a bit and I can't eat solid food. But all in all I'm not really feeling too bad.
And my snoring is apparently pretty non-existant so everything points to the operation being a success.
So to celebrate here's another list of movies I'm looking forward to!
The previous two lists can be found here:
http://barbarpappa.livejournal.com/48579.html
http://barbarpappa.livejournal.com/49952.html
DA LIST!!!
Daybreakers
The second movie from the two brothers who did the (in my opinion) awesome australian zombie film Undead. Undead was a low-budget movie with really good effects by the two brothers. And the effects wasn't just good because they did it themselves. The effects were seriously good.
Daybreakers has been in the making for years now and is about a future world where most of earths population has turned into vampires. The movie centers on a group of vampires trying to save the last few living humans. (for food I guess)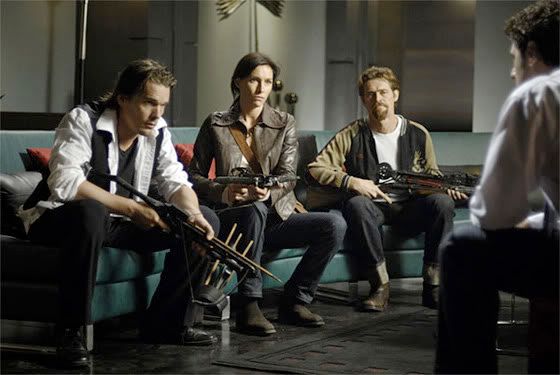 La Horde
An upcoming french movie about gangsters vs cops vs ZOMBIES!!! The plot doesn't really have any originality at all but the movie is getting a great buzz. And the little footage I've seen looks awesome as there were an insane amount of zombies. You could almost say there was a horde of them.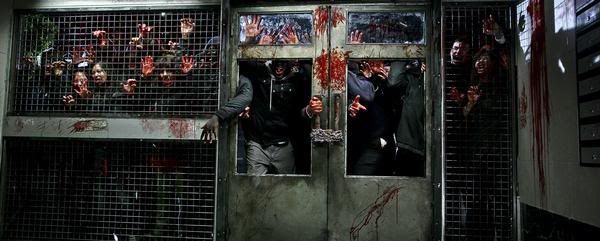 Viy
Here's a really sweet looking steampunkish movie from russia. It's about this british cartographer that travels to russia and encounters a bunch of mystical fantasty stuff. It looks fantastic. Just check out that carriage in the photo below. Beautiful!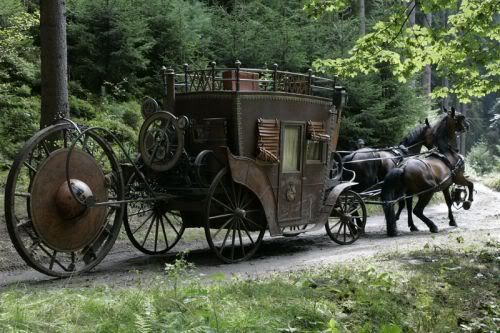 9
This was orginally a post-apocalyptic CGI short but has now turned into a full-lenght movie with Tim Burton and Night Watch director Timur Bekmambetov producing. The movie is set in a future where the only things remaining after humanity has died of are these sweet-looking sentient dolls and the creepy robots that wants them dead.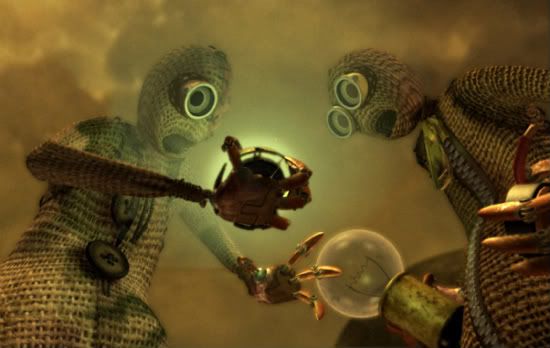 The Wolfman
A remake of the Wolf Man movies starring Benicio Del Toro as the.. wolf man. This looks like wonderful victorian horror gold. There's lots of photos of Del Toro in full wolf mode but the photo below with the sweet looking costumes makes me want to see the movie more.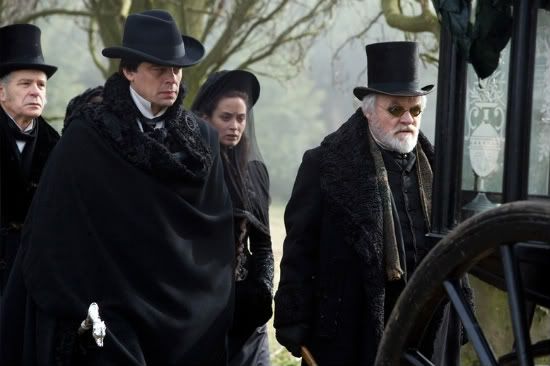 Thirst
The latest movie by Oldboy director Chan-wook Park about a priest that turns into a vampire. While the trailers hasn't really thrilled me I'm looking forward to this only on the strenght of the director. I have loved ever movie by Chan-wook Park and I have faith that this will be epic greatness.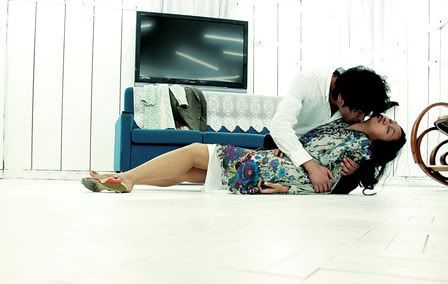 Sleep Dealer
A mexican low-budget sci-fi movie where workers in mexico control robots in the US so that they can get, and I'm quoting the movie, "all the work but none of the workers". The CGI might not be the best but this looks and sounds like a solid little sci-fi flick.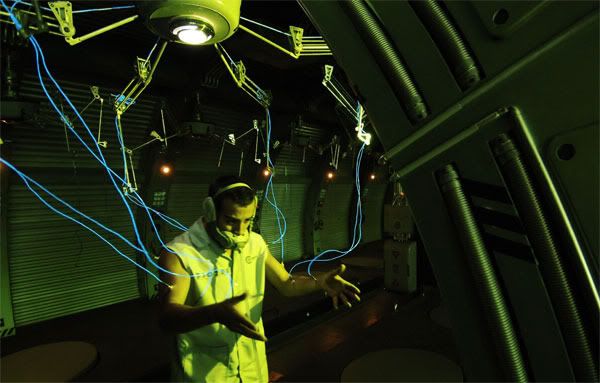 Franklyn
I'm not 100% sure what this movie is about. But there's apparantly four different storylines intervined and it takes place in our world and this great looking steampunk dystopic world. I've heard the story is just okay but that it looks pretty. I'm okay with movies just looking pretty.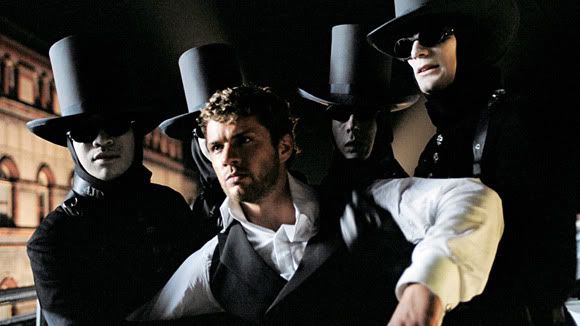 1
Here's a pretty interesting russian movie. It's from a book by Stanisław Lem about this bookstore where all the books are transformed into this other book titled 1. And in these books are an almanac or something which describes what happens to the whole of humanity in the space of one minute. And hilarity ensues! (or something)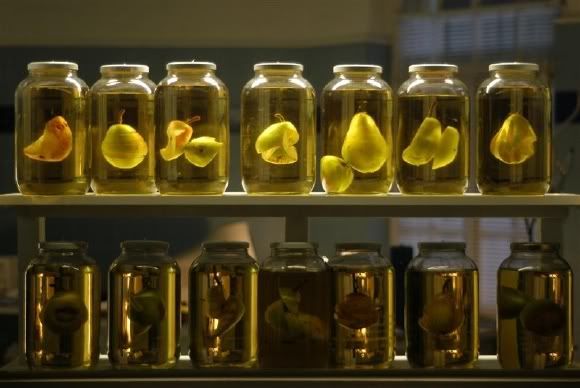 Inglorious Basterds
Tarantinos latest movie about nazi-killing soldiers in WW2. I have enjoyed all of Tarantinos movies so I'm really looking forward to this. Should be interesting to see what he'll do when he can't cram in as much pop-culture stuff as possible in a movie. I spent hours looking for a screenshot of this guy running with a machine-gun in the movie as it is awesome.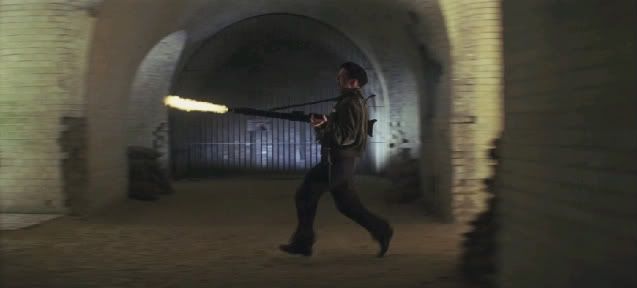 Creation
It's about damn time someone did a movie about Darwin, i guess it's because he would turn 200 this year. The below photo was enough to make me really excited for the movie.
Bunny and the Bull
And finally here's a movie by the director of the excellent absurdist british comedy The Mighty Boosh. This will even star the two guys from that show so I guess this is the closest to a Mighty Boosh movie we'll have at the moment. It's about this guy who goes on a road trip.. in his own mind.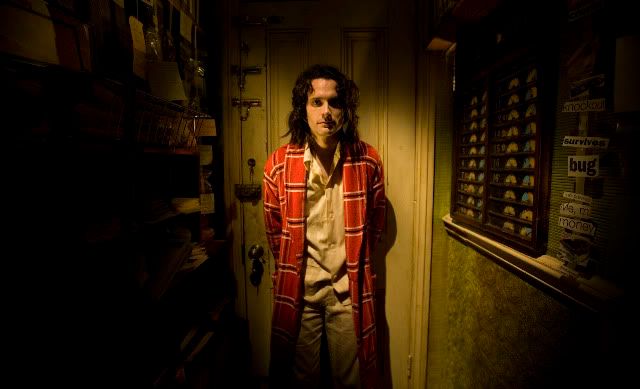 More lists coming!