Okay, here's another mix CD cover I just finished to give as a gift.
It's for a friend that came home after a year in Australia last week and is having a birthday/coming back from australia-party tomorrow.
(The title means Sweden VS. Australia if it wasn't obvious.)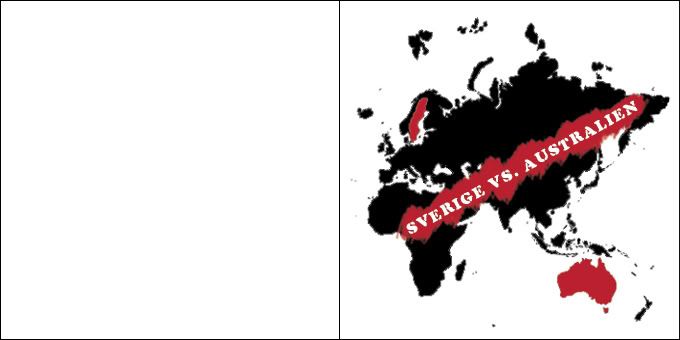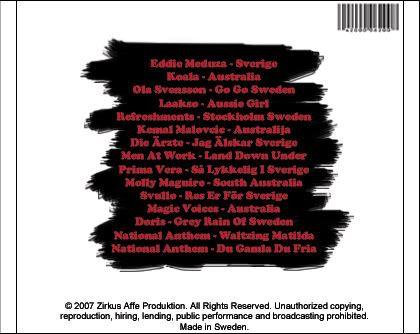 Any thoughts?
Too simple? Too boring? Too afraid to use too much color so I won't use up all the ink in the printer?
Also, I just came home from SPX07 (the swedish small press expo 2007 I think) with a hell of alot of comics! Woo! =D
More about that later.. maybe.