About two weeks ago a friend of mine turned 21 so a couple of her friends planned a surprise party for her. I was invited and told the theme was pigs, or if I got her something it would be funny if it was something with pigs. I was later told on the party that she was obsessed with pigs when she was younger or something.
I had no idea what to give her so at first I decided not to bother. It wasn't mandatory or anything to get gifts.
On the day the party was I got the idea to do a mix CD and design the cover and stuff. This was something I tried doing last year but gave up as I didn't go to that party at the time.
I downloaded a bunch of pig-related songs, in english and in swedish, and made this a couple of hours before leaving to the party.
Front and back of the cover "booklet".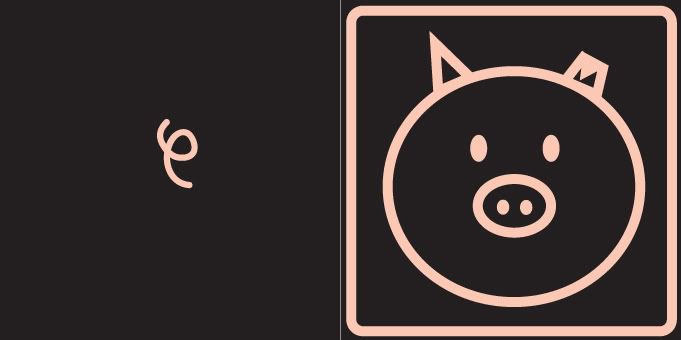 And the back and sides. (note, gris means pig in swedish)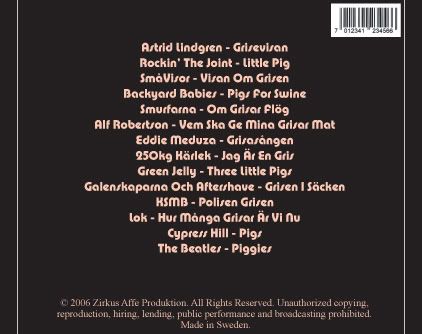 It's filled with crazy weird songs. A nice mix of metal, pop, kids songs, rockabilly, hip hop and pretty much any genre I could find.
I'm pretty happy with the result and people seemed to dig it at the party too.
I'm actually doing another mix CD right now to another friend of mine that just got back from a year in Australia. She's having a Back to sweden / birthday party next monday. (it's some holiday here next monday and tuesday so most people have the day off)
The theme of that mix CD is songs about Sweden and Australia. I'll probably post it here when I'm finished.
If anyone know any good songs about sweden or australia please mention it, I just noticed there aren't really that many out there. :S