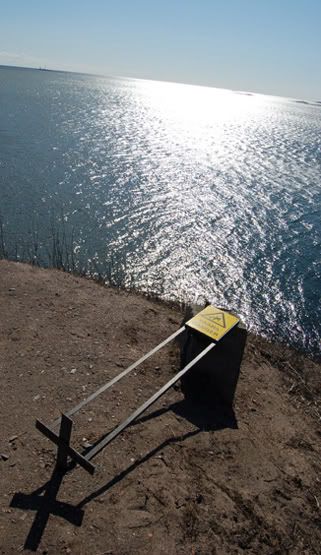 You had to walk dangerously close to the edge there to be able to read the warning sign that tells you not to go near the edge. Because it's dangerous.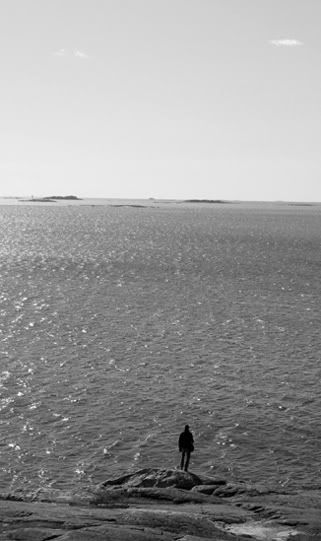 No idea who that is.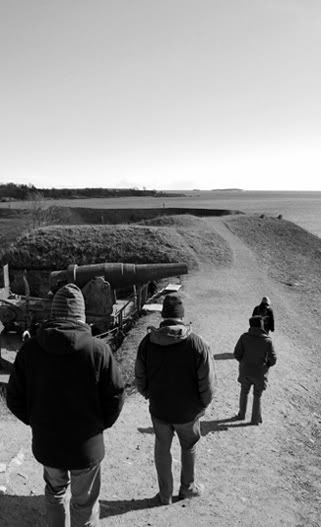 The backs of my family. Brother, father, sister and mother.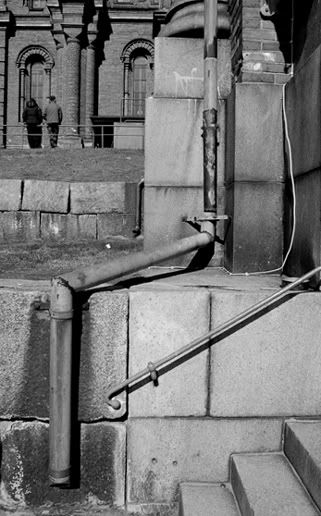 um...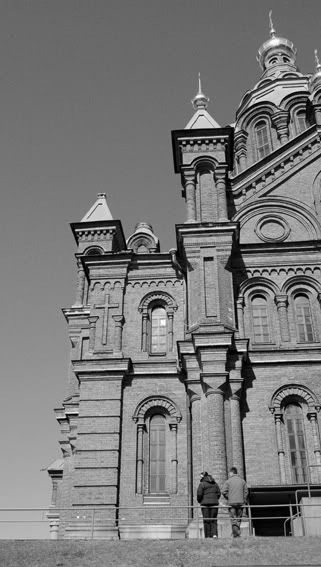 Church with with unknown couple (or something).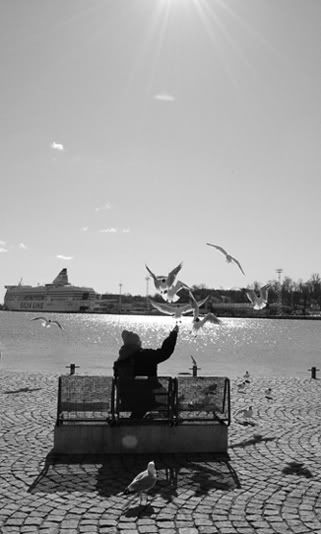 My mother feeding the seagulls on this market place by the water. They were flying like that in mid air catching the things she threw in the air. Apparently those seagulls has just recently started to steal food from peoples hands and stuff. It's some Mama Seagull teaching her kids that and some scientist is there observing everything or something.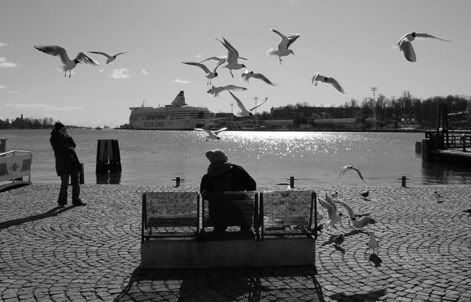 Same as above but with my sister filming it there.
Lots more photos coming up... probably. I took a bunch of photos around here in sweden that I haven't looked through yet. I'll probably post the ones I think are okay.
Also, half my face is still numb after I fell on it right into the pavement last friday...
I should prolly call a doctor or something. :S