Ok, I just scanned that mystery letter I got yesterday, I still have no idea who it's from.
Here's the front and back of the handmade envelope: (I've censured my last name and adress because I like to be all mysterious and shit)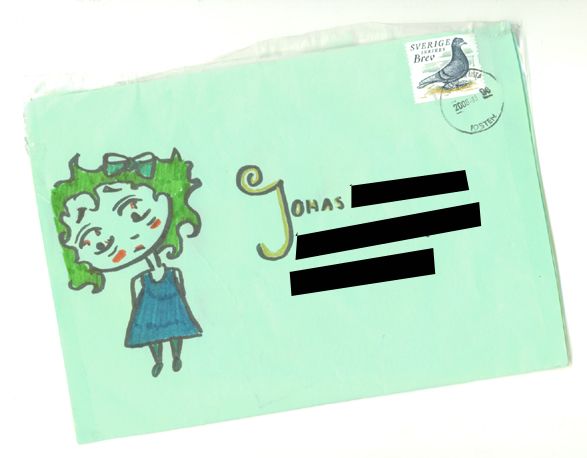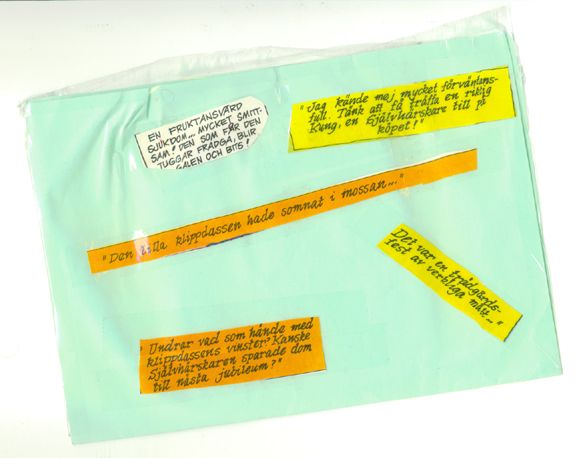 I looked up all those sentences, or quotes and it seems to be from the finnish children stories about Moomin, it's these really great weird fantasy stories about trolls and stuff. I don't know about the rest of the world but in europe, especially in northern europe they're really big.
Here's what was inside,
joshpm
told me it's called a cootie catcher in the states, but my description of it in my last post wasn't the greatest so I can't confirm this. The first picture is the thing in it's normal state, and then I folded it up to show what was inside. (also quotes from the books I guess)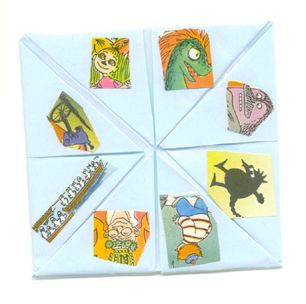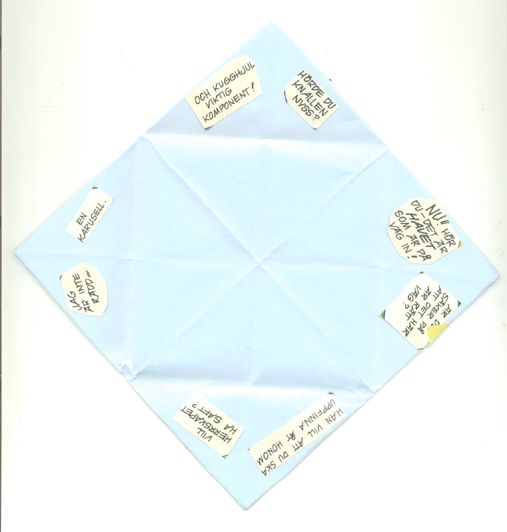 Those pictures are characters from the Moomin books too so I'm fairly sure all the quotes on the envelope is from those books aswell.
As I said, I have no idea who sent this. I checked the postal stamp and I think it's from a place called Årsta, hard to see, that's further into Stockholm so it's not that far away. Hmm... I'll have to call some friends and ask around..
Exciting!
Thank you mr/mrs(!)/miss (hopefully miss) creative stalker-person! You have made my life slightly more interesting! :D
Now here's hoping this isn't some psycho that will butcher me in my sleep! Fingers crossed! :S