Recently I've started to make hot cocoa every morning as breakfast, with wipped cream and real chocolate at the top and stuff! It's sooooo good! Every part of it is needed with the chocolate at the top and all, it's like a perfect layered drink of goodness!
I took a picture of it yesterday and started making some kind of collage of the photos for no reason at all.
Here it is;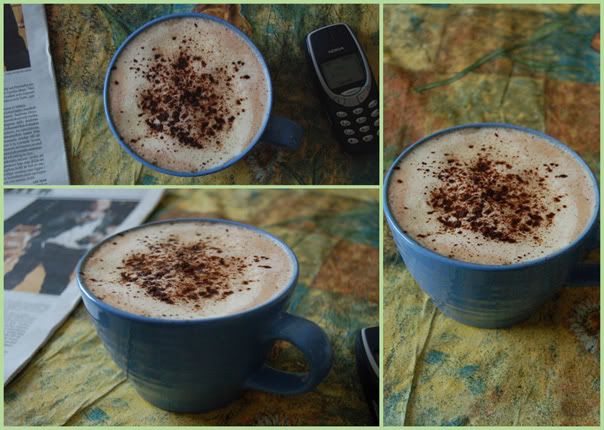 One thing that really annoys me with this now when i look at it is that I've cut too much of the tall photo to the right, cut too much at the left side, just a tiny bit too much, and it annoys the hell out of me!!! But I don't care enough to redo the whole thing, it took so much work and math to match all the photos sizes including a small frame between the wider photos to the left. And it doesn't really matter, I just did this for fun.
Today I drank tea, I luuuv me some tea! Fast and simple!