Feels like it's been awhile since I did a strip, but here's a new one. Made sure it was really finished before posting it. Started on it about two or three days ago and finished it yesterday but decided to wait until today before posting it if I'd see something I wanted to change, which I did. I think this is version 7 or something, heh.
This is actually happening to me every day now since I got back form London, not sure I've seen sunlight for like a week :S (although, I live in sweden where the sun goes down at about 3 - 4 pm during winter)
But this strip is more or less about everything I do, I tend to not do things and push it forward. When I was in school I made most of my homework, essays and stuff, the day before it was due. (sometimes after the deadline)
However, after starting to make these strips, and actually getting good feedback on them I've started to get ALOT more productive. Finished a small script for a comic which I'm still doing small alterations too, taking some photos and started designing things in photoshop like that last CD-cover.
And I'm thinking of joining an competition on the net to design the DVD-box for the indie-zombie flick Risen. More or less finished the thing, only have too take a picture or two for it. And I'm really loving it all! Haven't felt this creative and, dare I say, happy in a long time! :D
I think it might have something to do with the fact that I'm not in school anymore, man that was alot of anxiety over homework which has completely dissipated leaving me only to my creativity! :D
Hmm, all this optimism might not suit this strip though... uh... I'm lazy!
Strip, go!!!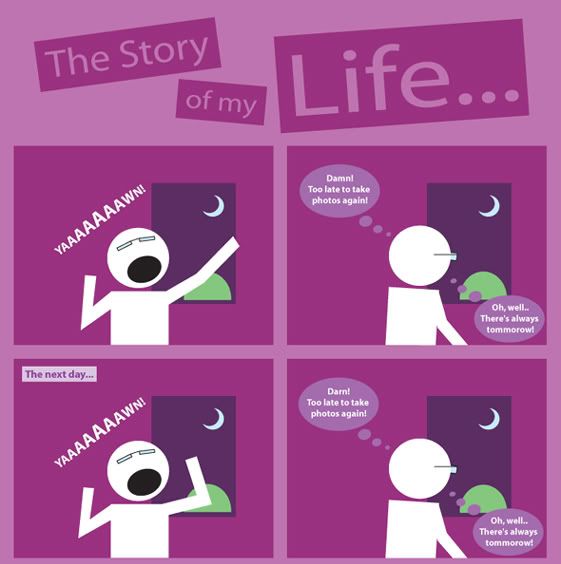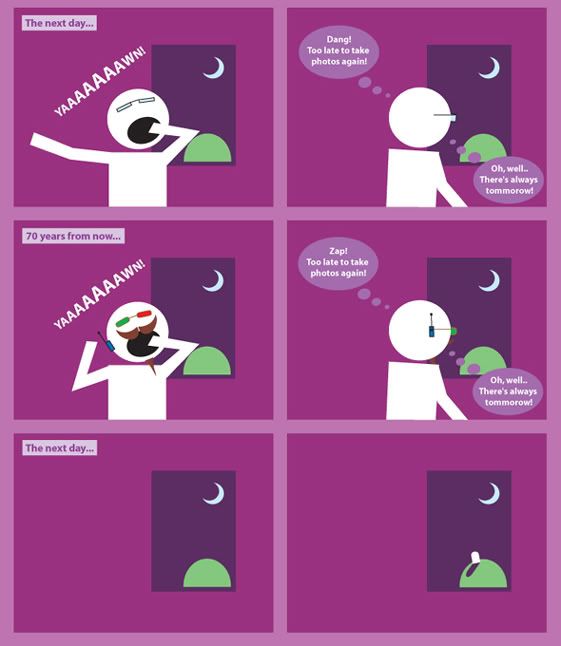 My future self is the coolest ever btw, check out that groovy beard and bionic ear implant!
*EDIT, ok, changed back to the old version, and decided to post the newer version of this first version in the later post where I just linked to this post.