I made this yesterday, just wanted to look it over before posting it, I think it's finished.
The colors changed a bit when I turned it to jpeg, ended up more minty-green while the original was a more darker green, like grass or something. But this works too.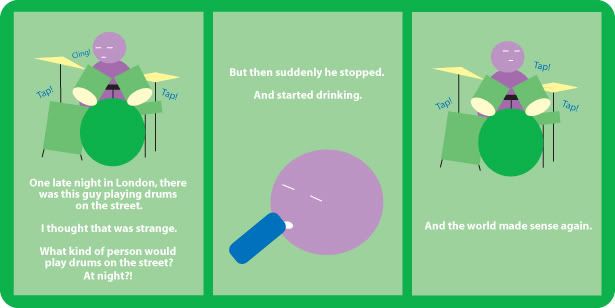 That guy was interesting, saw him several nights. One time after we've been to this club, and that was at about 3 am! :S
He wasn't particularly good either!
EDIT: made the text bold on the strip to make it easier reading.